Yasufumi Soejima
Jump to navigation
Jump to search
Yasufumi Soejima (ソエジマ ヤスフミ, Soejima Yasufumi) is a Japanese CGI Artist credited for his work on the TV adaptation of JoJo's Bizarre Adventure by David Production. He is notable for directing the series' ending sequences and JoJo's Bizarre Adventure: Diamond is Unbreakable's second and third opening.
Graduating from Musashino Art University

, Soejima originally worked with Gonzo

, but is now affiliated with David Production.
Credits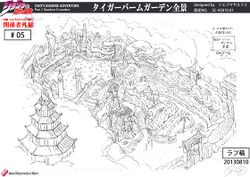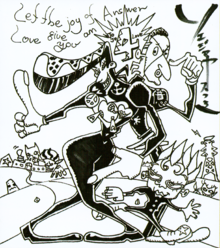 JoJo's Bizarre Adventure: The Animation

Ending Animation Director (ED 1, ED 2)[2]
Ending Animation Storyboard (ED 2)
Visual Director
3D CG (David Production)
3D Modeling (David Production)
Art Setting, Key Animation (eps 1, 8-10, 16)
JoJo's Bizarre Adventure: Stardust Crusaders

Ending Animation Director (ED 1, ED 2)
Ending Animation Storyboard (ED 1, ED 2, ED 3)
Ending Animation Color Coordinator (ED 1)
Storyboard (eps 8, 22, 33, 40)
Episode Director (eps 8, 18, 33, 40, 47)
3D CG (david production; eps 1-3, 10, 22, 34)
Art Setting
Assistant Episode Director (ep 25)
JoJo's Bizarre Adventure: Diamond is Unbreakable

Storyboard (ED; eps 6, 15, 26, 31-33)
Episode Director (eps 4, 6, 14, 24, 30, 31-33, 37)
Unit Director (ED)
3D CG (ED)
Ending Animation 3D CG (ED 1)
Ending Animation Direction (ED 1)
Ending Animation Storyboard (ED 1)
Opening Animation 3DCGI (OP 2)
Opening Animation Director (OP 2, OP 3)
Opening Animation Storyboard (OP 2, OP 3)
Key Animation (eps 32-33)
Thus Spoke Kishibe Rohan (OVA)

Deputy Director (ep 5)
Assistant Director (ep 2)
Storyboard (eps 5,2)
Opening Animation Director
Opening Animation Storyboard
Opening Animation Photography
Opening Animation Editing
Gallery
References