Unsho Ishizuka
Jump to navigation
Jump to search
Unsho Ishizuka (石塚 運昇, Ishizuka Unshō) was a Japanese voice actor who is most notably known for voicing the character Joseph Joestar in the TV Anime adaptation of JoJo's Bizarre Adventure.
He was also well known for his roles in several animated series and games such as Professor Oak

in Pokémon

, Jet Black in Cowboy Bebop

, Mr. Satan in Dragon Ball

, Zabuza Momochi in Naruto

, Van Hohenheim in Fullmetal Alchemist

, Borsalino in One Piece

and Heihachi Mishima in Tekken

.
Biography
This section requires expansion.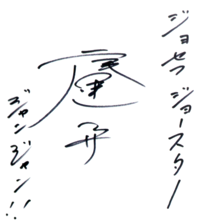 Filmography
Gallery
Trivia
References