Terumi Nishii
Jump to navigation
Jump to search
Terumi Nishii (西位 輝実, Nishii Terumi) is a Japanese animator credited as the chief animation director and character designer for JoJo's Bizarre Adventure: Diamond is Unbreakable by David Production.[1]
Graduating from Osaka College of Design, Nishii was an animator previously affiliated with Studio Cockpit before working freelance. She is noted to be an avid fan of the Saint Seiya series, and is in charge of character design for Netflix's Saint Seiya: Knights of the Zodiac. Other series she's worked on as chief animation director include Fushigiboshi no Futago Hime, Penguindrum, Servant × Service and Haikara-san ga Tōru.
Nishii and Mitsuko Baba are often cited as having similar styles to Yoshihiko Umakoshi,[2] the three of them influenced by the works of Shingo Araki.[3]
Nishii also draws dōjinshi, most notably her original series, "Crown of Uroboros," which she sells annually at Comiket within her BBM / BKM circle.[3]
Credits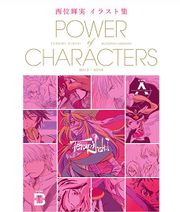 JoJo's Bizarre Adventure: Diamond is Unbreakable

Character Design
Chief Animation Director
Animation Director (eps 1, 3, 29, 32, 34-36, 38-39)
Animation Director Cooperation (ep 30)
Key Animation (eps 32-33, 36)
2nd Key Animation (eps 13, 33, 39)
Opening Animation - Animation Director (OP 2, OP 3)
Opening Animation - Executive Animation Director (OP 1)
Ending Animation - Animation Director (ED 1)
Eyecatch Illustration (eps 1, 5, 9, 15-16, 19, 22, 24, 26, 32, 35, 37-38)
In-Between Animation (ep 39)
Promotional Artwork
Gallery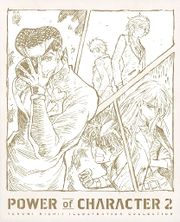 Eyecatch Illustrations
Promotional Artwork (原画)
Key Animation (原画)
Personal Artwork (Property of Terumi Nishii)[4][5]
Trivia
Terumi had read the series while in college, though she did not consider herself an avid fan. She remembers Stardust Crusaders and Diamond is Unbreakable the most, and considers the former to be her favorite. She was happy participating in Part 4 as it had Jotaro in it.[3]
References