Fumiaki Kouta
Jump to navigation
Jump to search
Fumiaki Kouta (光田 史亮, Kōta Fumiaki) is a Japanese animator credited as the action animation director and Stand designer for JoJo's Bizarre Adventure: Stardust Crusaders by David Production. His contributions has provided the series with many of its well-animated scenes.
Noted for his Kanada-school

animation, Kouta has served as a key animator and action supervisor for many series such as Mobile Suit Gundam SEED

, Eureka Seven

, Tatakau Shisho

, and Symphogear

.[1]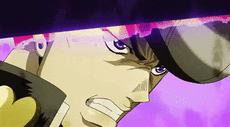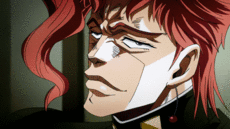 Credits
JoJo's Bizarre Adventure: The Animation

Key Animation (eps 1,[2] 26)
Animation Cooperation (ep 15)

JoJo's Bizarre Adventure: Stardust Crusaders

Stand Design
Action Animation Director
Key Animation (eps 9,[3] 18, 30, 41)
2nd Key Animation (eps 4, 8, 13, 15-17, 20-21, 23-24)
Eyecatch Illustration (eps 18, 23)
Gallery
Key Animation (原画)
Eyecatch Illustrations
PROMOTIONAL ARTWORK (原画)
Artwork (Property of Fumiaki Kouta)[7]
References