Masahiko Aoki
Jump to navigation
Jump to search
"
I'm honored to have had the opportunity to draw the 'Pink Dark Boy' manuscript and volumes seen in the
Thus Spoke Kishibe Rohan (TV Drama)
. The rough draft of the multi-panel page was drawn by Mr.
Araki
himself. It already seemed interesting from a single page alone.
"
Masahiko Aoki (蒼木 雅彦, Aoki Masahiko) is a Japanese manga artist credited as the illustrator of the Pink Dark Boy manga seen in the Thus Spoke Kishibe Rohan (TV Drama) series.
History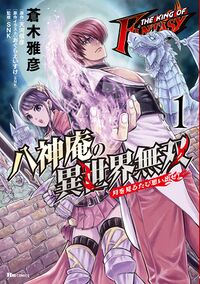 Aoki debuted as a manga artist with his one-shot "Purpose" in a 2004 special issue of Weekly Shōnen Champion. Within the same year, he would go on to publish his first serialized series, "The Demon Hunters" (魔獣狩り, Majūgari) in Young Champion magazine from 2004 to 2005.
Some of his most defining works include "The Town of Butsuzo", a Yonkoma series about Buddhist statues, and "Pretty Max", a coming-of-age comedy manga collaborated with Yokusaru Shibata.[2]
His current works are "THE KING OF FANTASY", an official manga adaptation of a King of Fighters novel, and "Gin's Betting War" (賭闘の銀, Totou No Gin), a gambling manga co-produced with Nobuhiko Tenkawa. Both series are published in KADOKAWA's web magazine, COMIC Hu.
JoJo's Bizarre Adventure
On December 28, 2020, Aoki tweeted out that he was the one who drew the manuscript and volume covers for the Pink Dark Boy manga seen in the TV Drama. He mentioned that Hirohiko Araki had been the one to draw the rough drafts.[3] The show's second set of episodes a year later produced a similar tweet from Aoki, who once again confirmed that Araki had drawn the roughs.[4]
Works
"The Demon Hunters" (

魔獣狩り

Majūgari) (Young Champion, Original: Baku Yumemakura) (2004-2005)
"ORANGE STAR" (Monthly Birz) (2009-2010)
"Kamakura Aoi Sabō" (

鎌倉葵茶房

) (Monthly Birz) (2011-2012)
"The Town of Butsuzo" (

仏像のまち

Butsuzō no Machi)

(Monthly Comic Gene)

(2011-2014)
"Jiishiki Kajōna Kiriya-san" (

自意識過剰な桐谷さん

) (Aoharu - Monthly Comic Rex) (2013-2018)
"Pretty Max" (

プリマックス

Purimakkusu) (Weekly Young Jump, Original: Yokusaru Shibata) (2015-2017)
"Kagurazaka Sakura SNS Mansion" (

神楽坂桜のSNSマンション

)

(Magazine Pocket)

(2017-2018)
"The King of Fantasy: Yagami Iori no Isekai Muso ~Tsukio Muri Tabi Omoidase!~" (

THE KING OF FANTASY 八神庵の異世界無双 月を見るたび思い出せ!単語

)

(KADOKAWA『COMIC Hu』)

(2019-Ongoing)
"Gin's Betting War" (

賭闘の銀

Totou No Gin)

(KADOKAWA『COMIC Hu』)

(2019-Ongoing)
"Kamiji! - Kamiji Yui (Wheelchair Tennis) Story -" (

カミジ!〜上地結衣(車いすテニス)STORY〜

)

(PARALYMPIC JUMP)

(2021)
Gallery
Personal Artwork
See also
References