User:Spyromaniac666
Jump to navigation
Jump to search


"
There's only one reason you lost, DIO... just one simple reason. You pissed me off. (てめーの敗因はたったひとつだぜ…DIO…たったひとつの単純な答えだ…「てめーはおれを怒らせた」。Temē no haiin wa tatta hitotsu daze… DIO… tatta hitotsu no shinpuru na kotae da… 'temē wa ore o okora seta'.)
"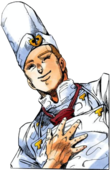 Hello! (
こんにちは!
Konnichiwa!
)
I'm Kojo, YouTuber, wannabe game developer, and immense JoJo fan (duh). As of right now I don't really have any focus for wiki edits, but will either work to improve random things or just try to help where possible. I'm learning as I go, so hopefully I'll be able to build up areas of expertise.
I currently have a whopping 2,424 edits on this wiki.
About me
My name is Kojo Bailey. Whether that is my real name or not is up for interpretation, that is, unless you get a hold of my birth certificate.
I was born in Liverpool and have since lived in many different countries. That being said, I hope to live in Japan someday, assuming the country doesn't blow up in the few years I have left in school. As a result, I'm currently learning Japanese, as well as Spanish (because why not). Hopefully, I'll be somewhat fluent in both languages by the time I graduate.
One thing I've noticed about myself, is that when I'm genuinely interested in something, I become hella invested in it. This is how I came to edit for the JoJoWiki, being a huge JoJo fan, and I've considered looking deeper into the communities of my other interests. However, despite how much people (and ourselves) say otherwise, the JoJo community really is one of the best fandoms out there.
JoJo
I only started watching the Phantom Blood anime in early 2020, but am currently up to date with the recent Stone Ocean anime. I can't remember what even inspired me to start watching JoJo, but I was hooked as soon as I did. The artstyle and 3D opening were nothing like I'd ever seen before in an anime. Phantom Blood only being 9 episodes allowed me to get a sense for what the series would hold, and once Joseph Joestar showed up in Battle Tendency, it was full speed ahead.
Despite watching the anime first, I'm a big manga reader (and books in general). My brother decided to buy all the available JoJo English manga on his Kindle, which I read all the way through – stopping at the most recent release of Vento Aureo. Since then, I've gone on to read JoJo's Colored Adventure: Steel Ball Run digitally, and am currently reading JoJolion. I'm yet to read Stone Ocean as, although it'll be a long wait, I want to experience it anime-first, as I had done with the previous Parts of the original JoJo universe. After JoJolion, I plan to read through the Stone Ocean manga, as well as spin-off series like TSKR and CDDH.
Other Anime/Shows
Outside of JoJo's Bizarre Adventure, I've watched/read quite a few anime/manga. The ones that stick out to me the most are: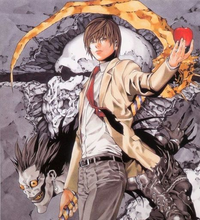 Personally, I'd say I prefer manga over anime in most instances, especially for more complicated, less action-packed series like Death Note. Therefore, I typically enjoy watching the anime for the opposite, such as Demon Slayer. That being said, some manga are simply incredible (and way ahead of the anime), like in the instance of One Punch Man. Despite my preferences, I have a deep appreciation for both manga and anime, unless one of the mediums is notoriously bad.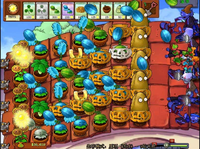 I'm also a huge Whovian, and was a pretty avid reader of the Alex Rider series. If I was to nominate a book - that isn't a manga - as my favourite, it would either be Ready Player One or its sequel, Ready Player Two, both by Ernest Cline.
I'm also a bit of a gaming nerd, having spent ungodly amounts of time playing Terraria, Smash Ultimate and Brawl Stars (I've done more, but these are easily my top 3 most played). I've loved Plants vs Zombies since childhood, and I'm looking forward to ASBR's release as my first JoJo game!


My YouTube Videos
Contributions
Below are a list of my contributions to the wiki that I can recall. Random, one-time edits are not included:
Full Pages
Templates
Sections
Update Episode pages as rewatching the anime
Create Episode galleries for pages that don't have them (stitched frames only!)
Add "To be continued" screens from the end of the episodes and add to personal gallery
Add playlists to OST galleries
Update summaries while going through the manga
Create summaries for volumes that are missing them (and that can be accurately translated)
Character Galleries
Add demo moveset vids to demo character galleries
Replace <tabber> template with {{tabber}}
Change headers to acronyms for tabs that are too long
Re-word to remove the person's name (e.g. "Jotaro punching" -> "Punching")
Split games into more tabs

ASB/EoH: Appearance, Poses, Gameplay, Misc

Last Survivor content

(Costume) Variations
Poses
Soul Chips
Profile Cards
Misc

Last Survivor banner (if applicable)
Challenge events
Gameplay shots

JoJo's Pitter-Patter Pop! content

Main pics + Icons + Stickers (for each version of a character)
Promo art
Available gifs
(Need to update EoH sections)
Add official Japanese w/ {{nihongo2}}
Fix formatting to be consistent on all quotes

No bold text
『』for emphasised words (unless manga specifies otherwise)
'[text]' for english/romaji emphasis

Code fixing (Jotaro|{{Ch|44}} instead of Jotaro, {{Ch|44}})
Add missing citations
Favourites
Fanart Gallery
To Be Continued Gallery