Wilson Phillips
Jump to navigation
Jump to search
"
J'ai un terrain de quatre hectares avec une villa à Hawaii! Ma femme est une top-model qui a 25 ans de moins que moi! Je paie cinquante fois plus de taxe que tout le monde! J'ai gagné contre tous ceux qui m'ont affronté! Un jour ou l'autre, je serai Président! Je suis le sénator Phillips!
"
Wilson Phillips (ウィルソン・フィリップス, Wiruson Firippusu) est un personnage secondaire de la troisième partie de JoJo's Bizarre Adventure, Stardust Crusaders.
Wilson Phillips est un puissant sénateur Américain. Cependant, DIO vole sa voiture et le force à devenir son chauffeur alors qu'il poursuit Joseph Joestar et Noriaki Kakyoin dans les rues du Caire.
Apparence
Wilson Phillips est un petit homme obèse et d'âge mûr. Il a une moustache en chevron coupée au milieu. Phillips porte un costume deux-pièces sombre avec un noeud papillon à pois, et un chapeau trilby.
Personalité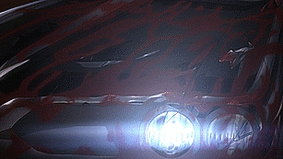 Au premier abord, Phillips à l'air d'un humble gentleman qui est capable de saluer DIO alors qu'il vient de s'introduire dans sa voiture. Il est confiant en son autorité et croit que personne ne peut le toucher de par son statut en tant que sénateur Américain. Il pense aussi pouvoir devenir Président un jour. Lorsqu'il rencontre DIO, la terreur que le vampire inspire rend Phillips fou.
Avant de perdre la tête, le monologue interne de Phillips montre qu'il était déjà arrogant, et est très fier de ses accomplissements passés. Il est arrogant au point qu'il pense être invulnérable et peut se débarrasser de ses ennemis.
Lorsqu'il rencontre DIO, le sénateur trouve plus fort que lui, et DIO le manipule pour briser son égo. Devenant un serviteur terrifié de DIO, Wilson Phillips devient prêt à rouler sur la foule pour être épargné.
Histoire
Passé
Selon son monologue interne, Wilson Phillips fût diplômé de son lycée et de sa faculté premier de sa classe et fût capitaine de l'équipe de football américan de son université. Phillips devint ensuite un politicien respecté et devint sénateur. Il s'est marié avec un top-modèle de 25 ans de moins que lui et a acquis un terrain de quatre hectares avec villa à Hawaii. Selon lui, il payait cinquante fois plus de taxes que quelqu'un d'ordinaire.
Stardust Crusaders
Phillips rencontre DIO dans le Caire alors que le Vampire s'introduit dans sa voiture. Amusé, Phillips essaie de saluer le "jeune" homme mais DIO lui arrache les incisives et lui ordonne de conduire et poursuivre Joseph Joestar. Wilson tente d'intimider DIO, qui le prend par le nez et le jette sur le volant. Effrayé, Wilson essaie de s'enfuit mais le pouvoir de DIO le téléporte dans la voiture. Convaincu de vivre un mauvais rêve Wilson décide d'obéir pour survivre.
A un moment, la voiture rentre dans un embouteillage et DIO l'ordonne de conduire sur le pavé. Malgré ses protestations, DIO force Wilson à rouler à pleine vitesse. Le carnage rend Phillips fou. Dans son délire, Phillips demande si DIO va l'épargner, mais DIO lui dit que non.
A la fin, DIO jette Wilson Phillips sur la camionnette de Joseph pour causer un accident. L'impact tue le sénateur.
OAV
Dans l'OAV, DIO se fait presque écraser par la voiture de Philips mais il stoppe le temps juste avant l'impact pour s'écarter. Dans l'OAV, Philips semble plus sympathique que dans le manga car il ne monologue pas sur ses privilèges et s'excuse même en espérant que DIO n'est pas blessé. DIO ordonne à Philips de démarrer la voiture; ne comprenant pas, le sénateur dit que son chauffeur est évanoui et donne un peu d'argent à DIO pour un taxi.
DIO arrache les dents de Philips sans le jeter sur le siège du conducteur. En colère mais terrifié, Philips essaie de s'enfuir à plusieurs reprise mais se retrouve dans sa voiture sans explication. Il est forcé d'obéir DIO.
L'OAV change la mort de Wilson Philips. DIO ne jette plus son corps sur la camionette de Joseph, mais un train rentre dans la limousine de Philips. Philips meurt et c'est seulement après que DIO jette son corps sur la camionette.
Chapitres / Episodes

Manga Appearances
Chapters in order of appearance

Anime Appearances
Episodes in order of appearance
Jeux Vidéo
Wilson Phillips apparait dans l'arène du Caire en tant que danger. Lorsqu'un combattant est jeté dans une zone spéciale, Wilson Phillips apparaît et se dirige vers sa voiture. Après un temps, la voiture de Phillips roule à pleine vitesse causant des dommages à ceux sur sa trajectoire comme dans l'histoire originale.
Si DIO est l'un des combattants, le panneau le montrant avec DIO n'est pas affiché.
Galerie d'Images
Détails
Sources