Wilson Phillips/es
Jump to navigation
Jump to search
"
¡Tengo una villa de mil acres en Hawai! ¡Me casé con una bella modelo que es 25 años más joven que yo! ¡Pago 50 veces más impuestos que la gente común! He derrotado a todos los enemigos que he enfrentado. Eventualmente me convertiré en presidente. ¡Soy el senador Philips!
"
Wilson Phillips (ウィルソン・フィリップス, Wiruson Firippusu) es un personaje secundario que aparece en la tercera parte de JoJo's Bizarre Adventure, Stardust Crusaders.
A pesar de ser un poderoso senador estadounidense, DIO secuestra su coche y le obliga a convertirse en su chofer con el fin de perseguir al Grupo Joestar en las calles de El Cairo.
Apariencia
Wilson Philips es un hombre de mediana edad, bajo y con sobrepeso, luciendo un mostacho compuesto por dos pequeños bigotes laterales. Viste un traje oscuro de dos piezas y un corbatín brillante con puntos polca-dot, y también lleva un trilby como sombrero.
Personalidad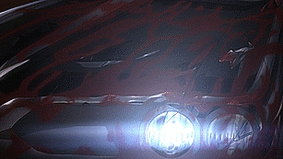 Al principio Wilson Phillips se presenta como un caballero humilde que no le importa mucho a la gente que le rodea, capaz de saludar con una sonrisa al hombre que acaba de romper el brazo de su conductor y de invadir su coche sin motivo aparente. También confía en su autoridad, afirmando que nadie puede hacerle nada por ser un senador de los Estados Unidos y creer que algún día sería el presidente. Cuando es puesto bajo una gran presión por DIO, su cordura se pierde y ya no le importa nada, volviéndose completamente loco.
Incluso antes de perder su cordura y según su monólogo interno, es visto que el senador ya estaba bajo grandes delirios de grandeza, mientras murmuraba para sí mismo todos los logros en su vida, creyendo que era imparable y que podría superar a cualquiera, a pesar de la evidente demostración de fuerza presentada por DIO y que fácilmente podría matarlo.
No fue sino hasta que DIO no se sintió intimidado por sus amenazas que el senador encontró la única cosa contra la que realmente era impotente, rompiendo así su evidentemente frágil ego.
Historia
Trasfondo
De acuerdo con su monólogo interior, se graduó de su escuela secundaria y la universidad como unos de los más sobresalientes de su clase (y como capitán de su equipo de fútbol americano universitario) y luego pasó a convertirse en un respetado y venerado político. Entonces se casó con una modelo 25 años más joven que él y tenía mil acres de una villa en Hawai. Él también declaró que pagaba 50 veces los impuestos que una persona promedio hace.
Stardust Crusaders
Wilson Phillips es un senador de Estados Unidos que apareció por primera vez dentro un automóvil que fue obligado a detenerse por DIO, que deseaba perseguir a Joseph Joestar. DIO preguntó al conductor de Wilson si el coche seguía trabajando, pero en lugar de una respuesta, el conductor trató de intimidarlo, rompiéndole el brazo poco después. DIO entró en el coche, donde fue recibido por un amistoso Wilson, quien dijo que el conductor no podría llevarlos donde quisiera con el brazo roto. DIO ordenó al propio Wilson perseguir a Joseph, golpeándolo incluso después de que el senador trató de usar su influencia para asustar a DIO.
Stardust Crusaders
Wilson Phillips is a senator from the United States who first appeared in a car that was forced to stop by DIO, who wanted to chase Joseph Joestar. DIO asked Wilson's driver if the car was still working, but instead of an answer, the driver tried to intimidate him, having his arm broken soon after. DIO then entered the car, where he was greeted by a friendly Wilson, who said the driver wouldn't be able to take them where he wanted with his arm broken. DIO ordered Wilson himself to chase Joseph, beating him up even after the senator tried to use his influence to scare DIO.
Unable to leave the car due to The World's ability, Wilson is left with no choice but to obey. When they enter a road full of cars, DIO forces Wilson to drive through the crowd. The senator slowly loses his sanity due to DIO's acts, becoming crazy and willing to chase Joseph on free will. The car crashes and Wilson dies, his body being thrown by DIO in the direction of Joseph's car to stop him.
In the OVA
In the JoJo's Bizarre Adventure OVA, DIO instead lets Wilson Phillip's car nearly run into him, as DIO stops time just before the impact (presumably wrecking the vehicle by having The World damage it during stopped time). After DIO gets into the Senator's car, Wilson Phillips appears to be much more genuine than in the original source material (never monologing about his higher power), even apologizing to DIO for his driver's rude behavior and giving his regards to DIO, saying he hopes he wasn't hurt in the collision. After DIO tells Wilson Phillips to start the car he says he can't because DIO knocked out his driver and then offers DIO some money to hail a taxi.
DIO never pulls Phillip's teeth out, instead only throwing him to the front of the car. Phillips tells DIO he can't expect to get away with his actions and tries to crawl to the back of the car, only to be kicked back to the front. After this, he says he will have DIO executed for what he has done and then runs out of the car, only to find himself running back into it. After a second attempt the same happens and he's forced to do DIO's bidding.
Wilson's Phillips death is changed, instead of being thrown out of the car by DIO, he instead crashes into a moving train, causing an explosion. After said explosion, DIO drags Phillips' corpse away from the debris and throws the corpse in the direction of Joseph's car to stop him.
Capítulos / Episodios

Manga Appearances
Chapters in order of appearance

Anime Appearances
Episodes in order of appearance
Videojuegos
Wilson Phillips aparece como parte del riesgo en el escenario de las calles de El Cairo. Después de que uno de los combatientes sea lanzado en el área de indicación de peligro, Wilson aparece lentamente desapercibido y luego aparece manejando enloquecido el coche, golpeando a cualquiera cerca de su trayectoria, siguiendo las órdenes de DIO (como lo hizo en los eventos de la historia).
Sin embargo, si DIO aparece como uno de los combatientes, la imagen del panel de Wilson teniendo miedo de DIO, no aparece durante el evento de riesgo, sólo su segundo panel lo hace, mostrando su cara de locura.
Galería
Curiosidades
Referencias