Black Sabbath
Jump to navigation
Jump to search
"
Il y a deux chemins que vous pouvez suivre. Le premier chemin est pour les élus qui vivront ... et l'autre! Le chemin de la mort!
"
Black Sabbath ( ブ ラ ッ ク ・ サ バ ス , Burakku Sabasu) est le Stand de Polpo, présenté dans Vento Aureo. Ne pouvant exister que dans les ombres, il a la capacité de retirer l'âme d'un individu de son corps et de le percer avec la Flèche de Stand contenue dans sa bouche.
Apparence

Black Sabbath apparaît comme un grand humanoïde avec une tête Venetian carnival mask-styled, attachée dans un manteau noir lacé et un chapeau vénitien. Son corps est criblé de petits torsades donnant l'impression de points de suture. Il porte également un motif Flèche sur ses mains et son col.
Il est conçu d'après un costume vénitien, inspiré notamment de l'œuvre de Casanova et de l'image de la mort. Les bordures de son chapeau et de l'écharpe évoquent l'image de l'Italie médiévale.[1]
Tous les médias présentant Black Sabbath le décrivent comme étant blanc et portant un manteau noir, digne de son nom.
Color Schemes
Les palettes changent souvent entre les médias. L'information ci-dessous ne devrait pas être considérée comme canonique.
Tenue
(Cape et chapeau noirs)
Accessoires
(Cornes, flèches et détails dorés, sutures violettes)
Tenue
(Corps et chapeau noirs)
Accessoires
(Cornes, flèches et détails dorés, sutures noires)
Corps
(Corps gris clair avec doigts et orteils violets)
Tenue
(Chapeau noir, le manteau est violet foncé à l'intérieur et noir à l'extérieur)
Accessoires
(Cornes, flèches et détails dorés, coussinets à la poitrine rouges et sutures violettes)
Personnalité
Black Sabbath est un stand automatisé qui suit aveuglément les instructions qui lui sont données et n'a donc pas de personnalité.
Il s'entretient néanmoins avec sa victime, annonçant de façon grandiloquente qu'on vont être soumis à une épreuve, en expliquant qu'ils peuvent "suivre le chemin de l'élu ou celui de la mort" [2] lorsqu'il est percé par la flèche.
On dit que Black Sabbath émet souvent un son "Bfff" (ブフゥ~, Bufuuu) avec sa bouche.[3]
Capacités
Black Sabbath est un stand automatisé qui suit des commandes préréglées simples et directes. En tant que tel, il se caractérise par sa force à longue portée, son absence de transfert de dégâts (à un point tel que Polpo ne savait pas que Giorno Giovanna avait battu Black Sabbath [4]) et une manière simple d'attaquer. Adversaire redoutable dans l'ombre, il n'en reste pas moins vulnérable au soleil. Cependant, même s'il est battu, Black Sabbath peut être rappelé.[5]
Pour des raisons non divulguées, Black Sabbath est lié au test de Polpo et à son briquet. Quand quelqu'un qui tient le briquet l'éteint puis le rallume, Black Sabbath se matérialise dans l'ombre et attaque tous les témoins. Il cherche alors automatiquement à empaler les âmes de ceux qui sont présents avec la Flèche dans sa bouche pour réveiller un éventuel Stand, même s'ils en ont déjà un.[2] Polpo utilise ce Stand pour désherber les recrues et ne garder que celles qui ont un stand.[4]
Puissance de l'ombre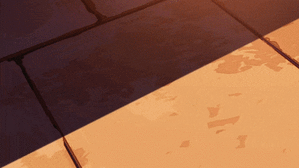 La capacité principale de Black Sabbath est de puiser de l'énergie dans l'ombre.[6] Le Stand est incroyablement puissant dans l'ombre; ses prouesses peuvent augmenter au moins au point où il peut dominer et dépasser Gold Experience.[7]
De plus, Black Sabbath peut se cacher dans les ombres. Il peut s'enfoncer dans une ombre comme s'il s'agissait de l'eau et passer d'un point à un autre presque instantanément tant que les ombres sont liées, ce qui lui permet de se repositionner facilement au milieu d'une bataille.[6] Il peut même se cacher dans de petites ombres et les utiliser comme moyen de transport, en utilisant l'ombre d'un oiseau pour traverser un espace ensoleillé et se cacher dans l'ombre d'un arbre isolé.[5][7]
L'inconvénient de cette capacité est que Black Sabbath est vulnérable à la lumière. Être même partiellement exposé à la lumière du soleil le fait beaucoup souffrir,[6] ainsi ses mouvements sont limités aux ombres. Pour s'échapper, le Stand doit à nouveau toucher une ombre et se cacher à l'intérieur.[7] Au soleil, il est vulnérable et Gold Experience a pu le détruire avec un barrage de coups de poing.[5]
Saisie dee âmes
En attrapant l'ombre d'un humain ordinaire, Black Sabbath est capable de faire sortir de force leur âme,[2] alors que saisir l'ombre d'un utilisateur du stand ferait glisser son stand.[6]
Stockage des flèches
Black Sabbath peut stocker des objets dans sa bouche, et Polpo l'utilise pour cacher une flèche à l'intérieur.[2] Le support peut ensuite le retirer si nécessaire et percer continuellement les gens avec la flèche pour réveiller un support sans se soucier de savoir s'ils ont déjà un stand ou pas. Lorsque Polpo se tire involontairement une balle dans la bouche, il détruit également la flèche dans la bouche de Black Sabbath.[4]
Chapitres / Episodes

Apparition dans le Manga
Chapitres (ordre chronologique)

Apparitions dans l'Anime
Episodes (ordre chronologique)
Dans les jeux vidéo
Black Sabbath apparaît comme l'ennemi affronté dans le chapitre 3 du mode Super Story. Dans toutes ses attaques, il tentera de saisir Giorno ou Gold Experience. Si c'est le cas, il attirera Gold Experience vers lui et le poignardera avec la flèche, infligeant d'énormes dégâts à Giorno. Si Giorno tente de rester dans les parties ensoleillées de la scène pendant une longue période de temps, Black Sabbath le rattrapera en utilisant des ombres d'oiseaux.
Black Sabbath

(In shadow)



You! Did you reignite it?
Non-Playable Character
}}
Galerie d'Images
Trivia
Dans l'arc narratif Meet the Gangster Beyond the Wall, Polpo est vu en train de se ronger les doigts, et dans le panneau suivant, il semble les repousser. Cela n'est jamais expliqué, et Giorno suggère que cela pourrait faire partie de la capacité Stand de Polpo.

Cela pourrait peut-être aussi être une référence à Tony Iommi, le guitariste de Black Sabbath qui avait perdu le bout de deux de ses doigts dans un accident du travail quand il était adolescent, ce qui avait conduit à sa signature sonore.

Dans la chanson Black Sabbath les paroles de départ vont; " Qu'est-ce qui se tient devant moi? / Figure en noir qui me montre " Les vêtements de Black Sabbath sont noirs et - lors de sa première introduction - c'est une figure mystérieuse qui apparaît soudainement. De plus, sa pose à la fois pour ses pages de statistiques dans le manga et pour JOJO A-GO!GO! Est de lui pointant.
La manière dont Black Sabbath attaque ses cibles avec la flèche créatrice de stand est étrangement similaire à la façon dont Alien du film de 1979 de Ridley Scott, Alien, tue ses victimes via une mâchoire intérieure qui les empale dans la tête.
Références