User:Nabu
Jump to navigation
Jump to search
I am Nabu, content moderator on this wiki here. I'm a very big JoJo's Bizarre Adventure fan since 2012, I have been active since January 2016 on the wiki. Currently up to date with Jojolion.
About Me
I am male and I am French, that's all you'll get from me. I'm very private.
I discovered Jojo before, or at the same time as the anime first aired in 2012. I read the manga though. I got completely hooked to this series, its colorful characters, the captivating action, how the series manages to be so funny and yet so sad at some point. The series' strongest story is however, its storytelling. JoJo is not perfect by any means, but it reaches heights that no other series can reach, and has managed to stay fresh in over 30 years of publication. This is something to respect.
As an editor, I am the "workhorse" type. I do simple types of edits but I edit a lot, I do a bit of maintenance too. Currently translating articles into French. Main weakness is my English grammar.
My favorite pages
First every personality section I've made significant contributions to.
Significant Contributions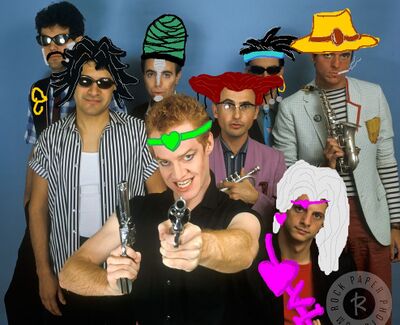 Completing Episode and Chapter Summaries from JJBA and beyond (except part 6)
Fleshing out Personality sections
Fleshing out History Sections
Fleshing out Appearance Sections
Fleshing out Quote Sections
Fleshing out Abilities Sections for Stands
Fleshing out Appearance Sections for Stands
Working on the Real Life People articles
Completing the All-Star Battle movesets for characters
Adding images and gifs to illustrate personality and abilities sections
Worked on the Minor Characters, Minor Items, Minor Locations
Worked on Concept Pages, like revamping the Stand page.
Translating pages into French
Keeping Avatars up to date
The List of Music Tracks by Episode for Season 1-3, and the TSKR OVA
Inception of the wiki's color schemes
Worked on and sourced the Timeline as of 2019
Completed the List of JoJo's Bizarre Adventure Deaths as of 2019
Worked on the Release Timeline
Created useful hubs for the site
Creation of several wiki theme (part 1, 2, 3, 4, 7, 8)
Managing the polls
Managing the Featured Articles
Just patrolling
All the stuff nobody cares about like solving double/broken redirects, deleting unused files, solving reference errors,
To DO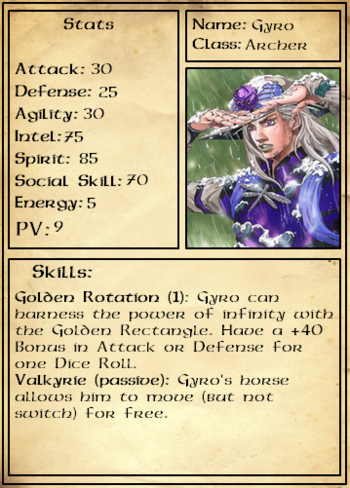 I'll update some stuff of the main page each 01 of the month
Delete file redirects
Traduire partie 1 à 8 personnages faits

Traduire endroits (1 a 6 faits sauf minor locations)

Complete individual Stand pages with pictures and gifs
Sourcing articles, for now, Stands.

JJL Stands KINDA DONE, TO UPDATE, TO DETAIL MAYBE
Personality sectionsMajor characters DONE
Actually detail the sources
Illustrate sections

Complete French chapters page
Add intro summaries to story arc pages.
Traduires personnages de Irène + Romans + personnages de romans
Favorite Stuff
Favorites in JoJo
JoJo Ranking (left is no. 1)
Favorite Brojos (no order)
Favorite Minor Antag. (no order)
Part Ranking (left is no. 1)
Opening Ranking (left is no. 1)
Ending Ranking (left is no. 1)
TOP10 Random characters in JJBA (no order)
Wilson Philips
The Caterer in Green Dolphin
Rio's neighbour
The suspicious banker
Maako Kitani
Wekapipo's Brother in Law
Captain Valentine
Coconut seller in Singapore (he's damn right, coconut juice is the best drink)
The old woman
Favorite chara designs
DIO
Johnny Joestar
Yasuho Hirose
Reimi Sugimoto
Risotto Nero
Jotaro Kujo
Rikiel
Daniel J. Orby
Favorite Mangas & Comics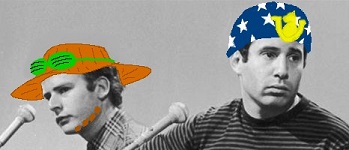 Tintin
Life and Time of Scrooge McDuck
Il Etait Une Fois en France
Universal War One
Inspector Kurokochi
Desert Punk
Trigun
Eyeshield 21
Sun-Ken Rock
Ghost in the Shell
Gunnm
Kongo Bancho
Favorite Movies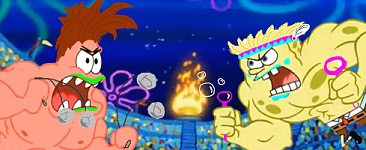 Rocky II
The Bridge Over River Kwai
Conjuring 2
Lawrence of Arabia
The Matrix Trilogy
Blood Brothers
Kung-Fu Hustle
Favorite Novels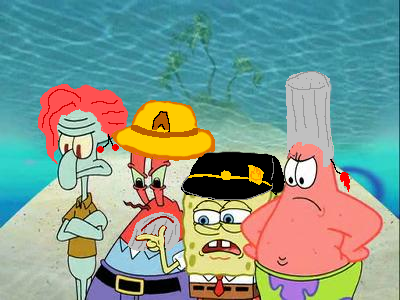 1984
Germinal
Vingt Mille Lieux Sous La Mer
Salem's Lot
The Shining
Of Mice and Men
Random Stuff I Like
Warhammer 40k
Watching rugby
History and Sciences
Cool Video
Useful links
https://cgworld.jp/regular/201709-vfxanatomy-cgw230-3.html
https://m.weibo.cn/status/4151646257178555
https://jp.hjenglish.com/new/p1255902/
https://www.youtube.com/watch?v=VhLgQqRgOU8 Sugita JoJo RaDIO