JoJo's Pitter-Patter Pop! ★ Tarkus
Jump to navigation
Jump to search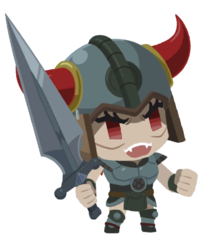 Tarkus (タルカス, Tarukasu) is a playable character in JoJo's Pitter-Patter Pop! with one Bronze Rarity (BR) unit.
He was one of the first 30 playable units available when the game launched on October 10, 2018.
Tarkus's helmetless appearance is also in the game as an unplayable boss character. He was added on June 3, 2020 in the event "The Path of Resolve!".

Slaughtering Elite

Tarkus

Slaughtering Elite ver.
殺戮のエリート ver.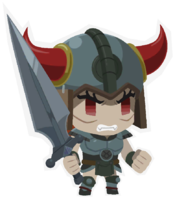 Rarity:

Max Power: 880
(Lvl 50)
/ 1960
(Lvl 80)
Release Date: October 10, 2018
Favorite Gift and Voiced Gift Reactions:

Skill:
Ground Shattering Attack

Erases panels on the bottom




































Skill Lv 1
# of Erased Panels:
6
Cooldown:
60




































Skill Lv 2
# of Erased Panels:
10
Cooldown:
60




































Skill Lv 3
# of Erased Panels:
10
Cooldown:
55




































Skill Lv 4
# of Erased Panels:
12
Cooldown:
55




































Skill Lv 5
# of Erased Panels:
12
Cooldown:
50
Boss