JoJo's Pitter-Patter Pop! ★ Dire
Jump to navigation
Jump to search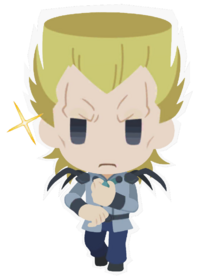 Dire (ダイアー, Daiā) is a playable character in JoJo's Pitter-Patter Pop! with one Silver Rarity (SR) unit.
He was added to the game on June 3, 2019 in the "Bloody Battle! JoJo & Dio" event. Dire's unit was initially limited and only obtainable for free in this event until June 16, 2019. He was no longer limited as of July 28, 2020 when he was added to the regular unit pool alongside all other limited SR units.


Dire

Offensive and Defensive Special Technique ver.
攻守一体の必殺技 ver.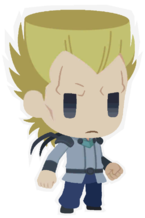 Rarity:

Max Power: 1099
(Lvl 50)
/ 2329
(Lvl 80)
Release Date: June 3, 2019
Favorite Gift and Voiced Gift Reactions:

Skill:
Thunder Cross Split Attack

Replaces panels on the corners with partner panels




































Skill Lv 1
# of Replaced Panels:
8
Cooldown:
85




































Skill Lv 2
# of Replaced Panels:
10
Cooldown:
85




































Skill Lv 3
# of Replaced Panels:
10
Cooldown:
80




































Skill Lv 4
# of Replaced Panels:
12
Cooldown:
80




































Skill Lv 5
# of Replaced Panels:
12
Cooldown:
75