Phantom Blood (PS2 Game) ★ Robert E. O. Speedwagon
Jump to navigation
Jump to search
Speedwagon makes his playable debut in the Phantom Blood PS2 game. Introduced as an enemy alongside Kempo Master and Tattoo, the player fights them as Jonathan during Chapter 05.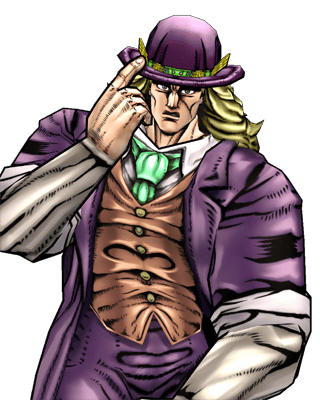 In his first appearance, Speedwagon uses punches and kicks as normal moves, and can throw his bowler hat at Jonathan as a special move. This version of Speedwagon can be used during some fights in Extra Battle Mode.
Robert E. O. Speedwagon (Hat)









Running

Running


Available Stages: Extra Battles 03, 04, 06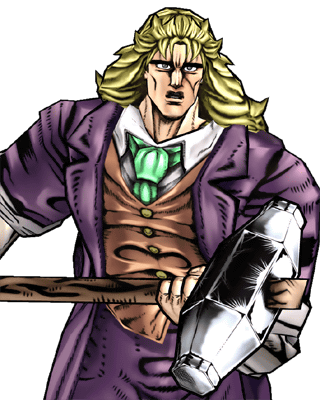 After being beaten, Speedwagon becomes a playable character in Chapter 15, changing his moveset to allow him to fight using a hammer. His special move has him spin several times. Speedwagon with his hammer is playable in several more chapters after Story Mode is beaten, and can also be used in 77 Rings Knights Mode and some Extra Battles.
Robert E. O. Speedwagon (Sledgehammer)









Running

Running



during damage


Available Stages: Chapter 15
Story Mode Replay: Chapters 09, 11, 12, 14, 18, 19, 20, 21, 22
Extra Battles 12, 15, 23, 31, 32
77 Rings Knights Mode: Ripple Warriors