Phantom Blood (PS2 Game) ★ Wang Chan
Jump to navigation
Jump to search
Wang Chan appears in Chapter 08 as the first enemy Jonathan faces after learning the Ripple. Much like in the original story, Wang Chan uses his giant claws to attack and poison his opponent.
Wang Chan is also playable in some battles in Extra Battle Mode, and can be used in 77 Rings Knights Mode.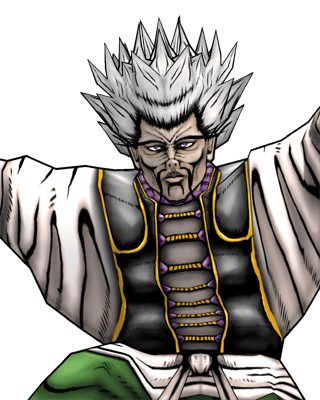 Wang Chan




















Running

Running



during damage

(LV0-3)
Available Stages: Extra Battles 07, 10
77 Rings Knights Mode: Living Corpses
Wang Chan also appears in the regular Chapter 23, carrying Dio's head in a large jar. Although Wang Chan retains some of his claw-based attacks, his moveset is primarily based around Dio's Space Ripper Stingy Eyes attack. This version of Wang Chan is playable in the last stage of Dio Mode, and can also be unlocked in 77 Rings Knights Mode.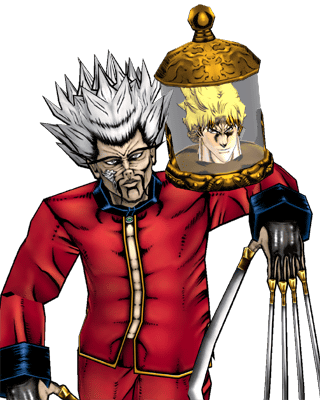 Wang Chan w/ Dio




















Running

Running



during damage

(LV0)

(LV1-3)
Available Stages: Dio Mode 16
77 Rings Knights Mode: Living Corpses