Phantom Blood (PS2 Game) ★ Police
Jump to navigation
Jump to search
Police
One of the police officers is a playable character during one fight in the Extra Battle Mode of the Phantom Blood PS2 game. In addition, two police officers fight alongside Jonathan and Father Styx during the final battle of Dio Mode.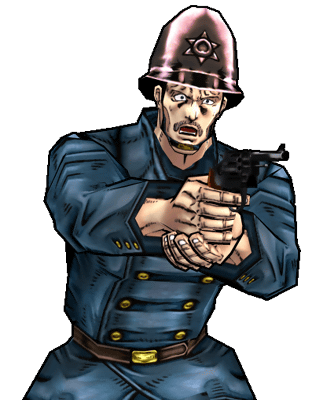 Police









Running

Running



(LV0-3)
Available Stages: Extra Battle 06
Police Zombie
The zombified policeman is fought by Jonathan during Chapter 06 of the Phantom Blood PS2 game, and is also a playable character for one fight in Extra Battle Mode.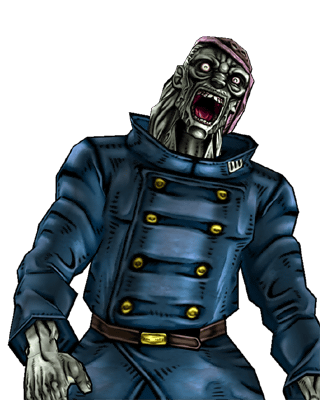 Police Zombie









Running

Running


Available Stages: Extra Battle 05