User:Bern Yoshidome
Jump to navigation
Jump to search

Hi, I'm Bern Yoshi, just another user here in JoJo's pedia, so this means I like JoJo, just like you (probably). 
How I met Jojo's bizarre adventure
Memes. More precisely Roundabout memes. I used to watch a lot of Roundabout memes. Back in 2016, I went back to my native land, and the return gave me a shock. The best way I found to deal with the sadness and anxiety was memes, and Roundabout was one of them.
I Also like Top 10 lists, and one list was "Top 10 Most Satisfying Deaths in Anime". My expectations were that #1 would be Frieza from Dragon Ball Z, since he was to me the ultimate anime villain (at that time, I haven't watched Monster), but surprisingly, #1 was none other than DIO. So I asked myself: "Why?", and then I logged in Crunghyroll and watched from Episode 1 (Phantom Blood) all the way to SC Episode 48.
Top ten favorite characters
(Keep in mind that i'm still reading Stone Ocean)
Top ten favorite Stands
(criteria: appearance and usability)
Top ten battles
Jotaro vs. DIO
Stardust Crusaders vs. Steely Dan
Jotaro vs. Daniel D'Arby
Jotaro vs. Anubis & Polnareff
Josuke vs. Kira
Iggy & Polnareff vs. Vanilla Ice
Mista vs. Sale
Giorno vs. Bruno Bucciarati
ten original Soundtracks
Favorite anime Openings
Favorite part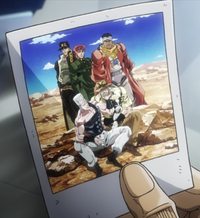 Favorite jojo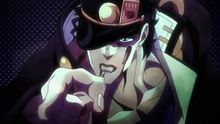 Favorite game