Forum - JoJo References
Jump to navigation
Jump to search
[#13]

Discuss JoJo references made in music, games and anime.

I scanned this off Dark Souls Design Works.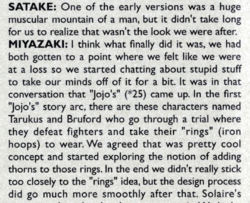 Literally all of Persona
In season 3, episode 2 of Netflix's Castlevania series, a Tunisian shopkeeper Hector speaks to can be polishing or cleaning a mask, which looks similar to the Stone Mask.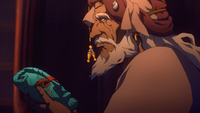 Posted by Sinjoh on 11 March 2020 at 02:15.

Nekopara has made a JoJo reference and I'm not sure how to feel about that.

There are JoJo poses in black clover op4

There was an jojo easter egg in a recent paw patrol episode includes killer queen pose, Joseph and Caesar pose, and josuke's
Posted by Camboi1606 on 12 October 2020 at 13:42.

»

There are JoJo poses in black clover op4

«
This one seems a bit too far-fetched. Grey's pose in the opening might look like Josuke's, but once you do a double take, the hand positions are barely the same.

In Undertale, the mini-boss known as the "Mad Dummy" makes a few references, most notably screaming the line "FUTILE FUTILE FUTILE" which in Japanese is "MUDA MUDA MUDA" as well as resorting to throwing a knife at you at the end of the fight. I've heard the Nintendo Switch exclusive battle against "Mad Mew Mew" has a lot more references but I don't know much about that version.

In skull girls, Big Band has a color pallet in reference to Jotaro Kujo, while Eliza has one in reference to Dio Brando.

On the TF2 map Snowfall, there are various snowmen seen outside the playable area, 2 of which appear to be wearing the Starboard Crusader and a yellow-painted Flash of Inspiration, referencing the final fight with DIO in part 3

Hi, thanks for this wonderful wiki.
I was the reading this page : Hirohiko Araki's Bizarre Horror Movie Analysis. I think the first illustration is a reference to the movie L'uccello dalle piume di cristallo by Dario Argento.
Posted by Mahmad on 13 December 2020 at 21:57.

In The Battle Cats, there is a clear reference to jojo. It's just Jotaro cat and a funny looking star platinum.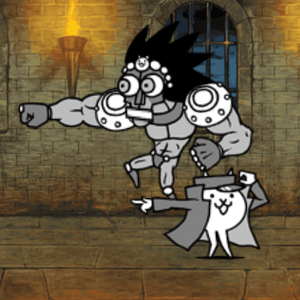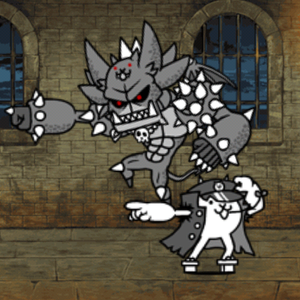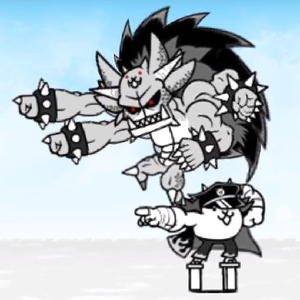 Here is some trivia from the wikipedia page i found: ˑAfter the events of JoJo's Bizarre Adventure: Stardust Crusaders, Jotaro Kujo can stop time for 2 seconds, just like how Delinquent
Cat can freeze Floating enemies for 2 seconds.

ˑDuring the fight with DIO, Jotaro Kujo could move during stopped time, which may be referenced by Angry Delinquent Cat's ability of
Immune to Freeze.

ˑIn Ultra Delinquent Cat's third form, he is known as the 'King of the Angry Fist', which could be a reference to Kenshiro, the Fist of
The North Star, as both Angry Delinquent and Kenshiro mastered a distinct fighting style.

Posted by Nano on 16 December 2020 at 09:49.

Seems legit. This should be mentioned in the relevant page.
Posted by Nabu on 17 December 2020 at 20:00.